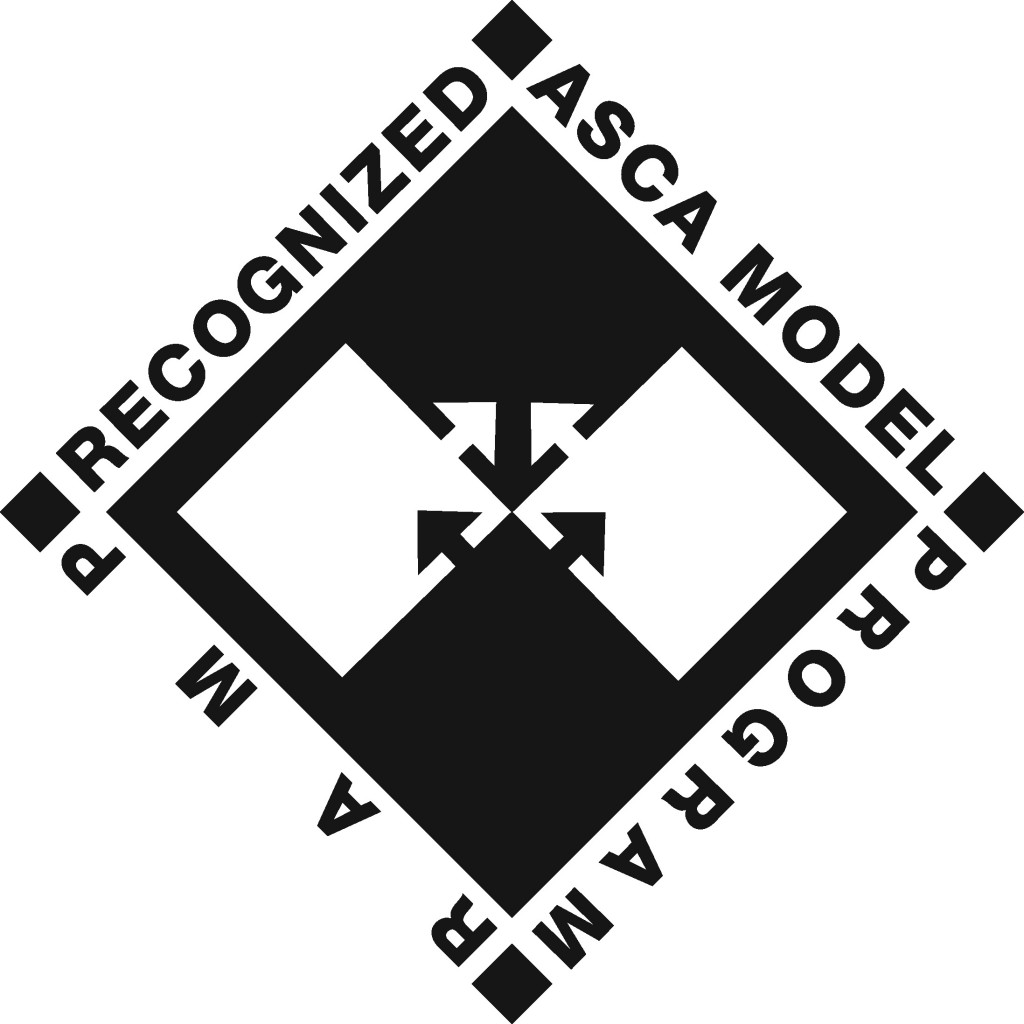 Our goal for this website is to provide a valuable and relevant resource for Centennial High School students, parents, teachers and community members.
Move On When Ready at Centennial for 2017-18 School Year

Move On When Ready (MOWR) information and application materials are available for students and parents. Everything students need to help them through the MOWR application process can be found on our new MOVE ON WHEN READY WEBPAGE. Visit today for details!
***NOTE UPCOMING DEADLINES***
March 31
College MOWR Online Application
Fulton County MOWR Contract
May 2:
Official HS Transcript
Official Test Scores
CHS MOWR Intent and Transcript Request Form
____________________________________________________________________________
______________________________________________________________________________
Are you looking for money to help pay for college? 
Come join the Scholarship Club

!

The Centennial Counseling Department will host a Scholarship Club to help students research, identify and apply for scholarships.  Students will learn how and where to apply, and get one-on-one support in writing essays and completing applications.  The Club is a special opportunity for students to get help in identifying scholarship opportunities that meet their individual skills, characteristics, experiences and/or needs.  The Club will kick off February 1st, and will be held every other week before school on Wednesdays, from 7:30-8:15.  For more information, stop by the Career Center in the Counseling Department – room D-04 – and talk to one of the counseling interns.

________________________________________________
Part 2 of Centennial PTSA's Family Engagement program — a follow-up from the "Race to Nowhere" film
It is also time to reserve your spot for the Beyond Measure film screening, taking place in the Centennial High School Auditorium on Thursday, February 23, 2017 at 6:30 pm.  Preview the movie trailer here. We look forward to your input on what schools might look like without high-stakes testing!
Click the Link to the story on the Centennial PTSA website regarding a book club and more information: http://www.centptsa.org/race-to-nowhere-beyond-measure-book-club/
________________________________________________
CHS Junior & Seniors: ARE YOU RECEIVING OUR TEXT MESSAGE BLASTS?
Join REMIND 101 to receive texts and/or emails with information on upcoming college representative visits at CHS, scholarship updates, and other important information from the counseling office! Students AND parents are encouraged to register — click on the link below for directions.
Don't be left out of the loop for your class announcements — join today!!
Directions for Remind 101 Class of 2017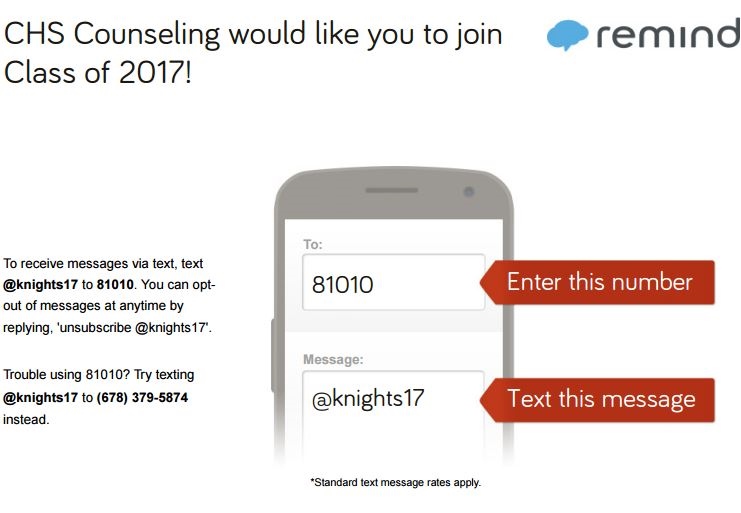 Directions for Remind 101 Class of 2018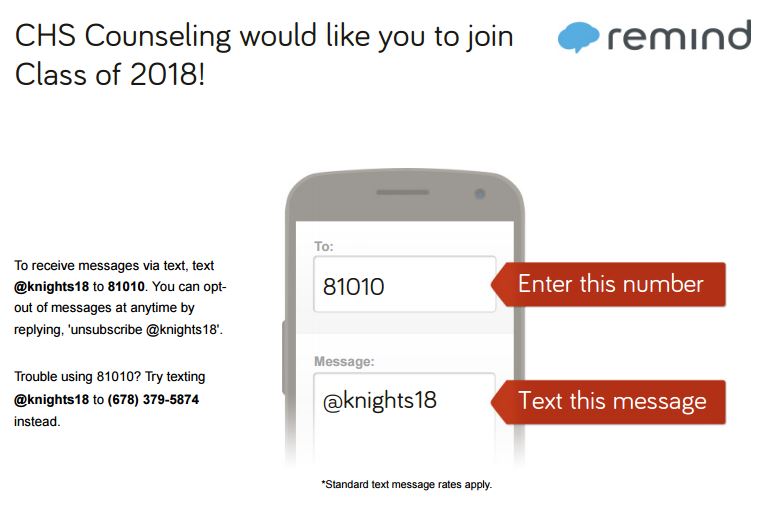 CHS School Counseling Program Receives National Recognition for a Third Time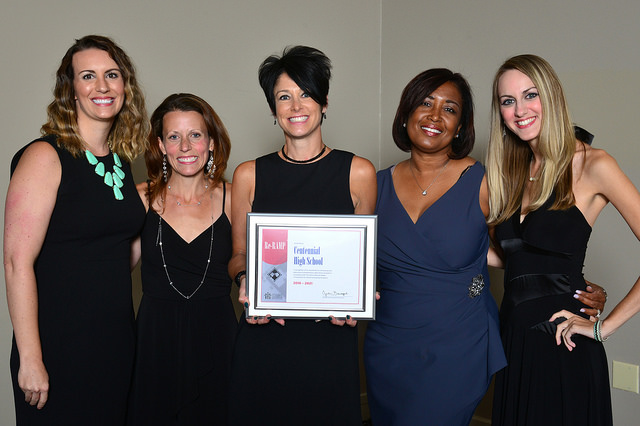 In July 2016, the American School Counselor Association (ASCA) once again recognized Centennial's school counseling program at their national conference in New Orleans. Centennial's School Counseling Program was presented with the Recognized ASCA Model Program (RAMP) award and was noted as being one of a very few schools in the country to have earned this distinction 3 times (2010, 2013, 2016). The RAMP designation is an honor bestowed upon school counseling programs who demonstrate an exemplary commitment to making a positive impact on student success through the services of a data-driven comprehensive counseling program. Centennial was the first school in Fulton County to earn this award and just the fourth high school in the state of Georgia. This recognition is authorized by ASCA and is valid through 2021.