Scholarships, HOPE & Financial Aid
For Up-To-Date Scholarship Postings,
FOLLOW US on Twitter!!  
____________________________________________________________________________
QUESTIONS ON FINANCIAL AID?? 
Click: Financial Aid Classroom Guidance (January 2017) 
Powerpoint presentation for tips on how to easily FIND eligible scholarships

know how to APPLY for them

and knowledge everything Financial Aid!  

Additional handouts: Scholarship_FAFSA Resource List
_______________________________________________________________________
Have questions about the HOPE Scholarship Program?  Watch Video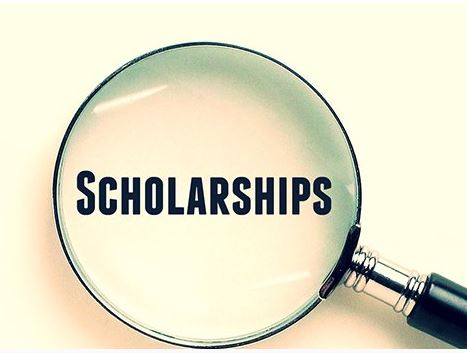 Additional Resources for FINDING SCHOLARSHIPS!
Wondering where can you find the money you need??  
Check out at these WEBSITE LISTINGS for tons of scholarship opportunities!!  
GAFutures.org Scholarship Search  helps to find scholarships based on your HOPE eligibility and colleges you're interested in
The Ultimate Scholarship Resource Guide  helps find scholarships matched to your need and family background
StudentScholarshipSearch.com  matches your grade in school, GPA, state, gender, and ethnic background to find scholarships!
CollegeScholarships.com  includes comprehensive information on traditional and online colleges, post-secondary career schools, scholarships, financial aid, colleges for women, Christian colleges, scholarship matching data bases, colleges with programs for students with learning disabilities, historically black colleges, an easy GPA calculator, and more.
Guide to a Debt Free College Degree:  http://www.affordablecollegesonline.org/graduating-debt-free/

Financial Aid for Online Colleges:  http://www.affordablecollegesonline.org/financial-aid/financial-aid-for-online-colleges/
Information on FREE APPLICATION FOR FEDERAL STUDENT AID (FAFSA):  http://studentaid.ed.gov/fafsa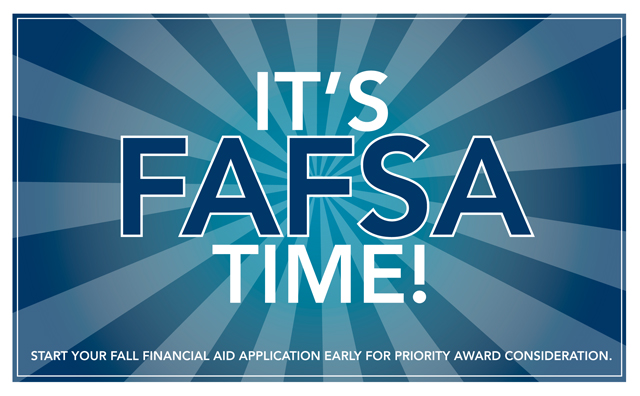 Click the links below to learn about…
Five reasons to complete the FAFSA
The top 3 questions about the FAFSA
FSA  public service campaign to promote the availability of financial aid for college
Information provided by the Georgia Department of Education
Georgia Financial Aid Programs:
• ACCEL • Georgia Military College State Service Scholarship Loan Program HERO Scholarship • HOPE GED Grant • HOPE Grant • HOPE Scholarship • North Georgia College & State University Military Scholarship Loan • North Georgia College & State University ROTC Grant and ROTC Grant for Future Officers • Public Safety Memorial Grant • Scholarship for Engineering Education Program • Student Access Loan (SAL) Program • Tuition Equalization Grant • Zell Miller Scholarship
---
Ten Golden Rules for Winning Scholarships
These tips will help you get scholarships to pay for college:
Start Early – Start looking Junior Year. Many scholarships have early application deadlines.

Speak with your high school guidance counselor or scholarship adviser.

 These people may be able to lead you to local, regional or national scholarships that you won't easily find elsewhere.

If you are a volunteer or active in a community, school or religious group, ask the adviser, sponsor or benefactor about scholarships.

These people may be able to suggest and connect you with scholarship opportunities.

Check out online sources. There are many scholarship websites as well as Internet sites of scholarship sponsors that profile scholarship opportunities. Many high schools post scholarship opportunities in the Guidance Office or on the Guidance Department web site. Since many scholarships are local, state and regional, it's a good idea to seek out scholarship web sites and listings for other schools in your area.
Read Application Requirements – Make sure you are eligible. Otherwise you are probably wasting you time.
Follow Instructions Explicitly – Most scholarships are very competitive and errors can eliminate you from consideration.
Tailor your application essay to the sponsoring organziation – Resist sending your standard essay with a simple name change.
Proofread your Application Carefully – Errors can result in a quick denial.
Be Active – Student leaders and those active in athletics, clubs and community service are more likely to win college scholarship.
Maintain your GPA – Keep your grades up. A minimum GPA is required for many scholarships. Strong academic performance will make you eligible for more scholarship opportunities.
Information from www.scholarshiproadmap.com (courtesy ScholarshipRoadMap and Phrazorp LLC)